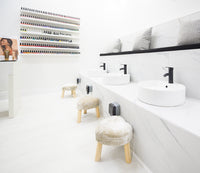 Skin is our Love, Passion & Obsession
Here at The Little Beauty Company, we have been treating skin for over 15 years, during that time we have become addicted to making sure your skin looks and feels it's very best every day!
We live and breathe brands such as Dermalogica and Vita Liberata, so we know how these skincare products perform on the skin, what their benefits are and who needs what to make their skin super smooth, super happy, thirst quenched, breakout free and as clear and flawless as it can be!
Your new skin journey starts with us and we are here to help you every step of the way.
And above all else, don't forget, be your own kind of beautiful.